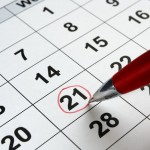 Be Sure to Mark Your Calendars
We will be having a "Dinner & Movie Night" on Friday, December 13.  It will start at 6:00pm.  It will be a great time of food, fellowship and fun. The Theme is KFC or Chicken Bucket night.
Use this as an opportunity to bring your friends and family members, who do not have a good church home.  You can introduce them to CBC in a casual way.
For more information, call Pastor Horton.